Their Stories, Unedited: Spotlighting Inari Women's Voices and Contributions Around Women's History Month
This month, we commemorate women and their innumerable contributions to history and society with the celebration of Women's History Month throughout March and International Women's Day (3/8). It's also a great moment to reflect on the many women playing vital roles in all facets of Inari, from our labs to our greenhouses to our corporate offices and leadership.
Diversity powers everything we do at Inari. Quite literally. Our leadership team boasts a female CEO, female CSO, female CPO and female CIDO, and women comprise over half of our Science team. We're lucky to be inspired by their passion and empowered with their knowledge.
Unfortunately, it's also a general reality that women's contributions are often overlooked and underheard. So in the spirit of this year's Women's History Month theme, "Celebrating Women Who Tell Our Stories," we're doing just that: bringing women's perspectives and voices to the forefront.
Keep reading for a few of our female colleagues' perspectives on what empowers and motivates them to make an impact.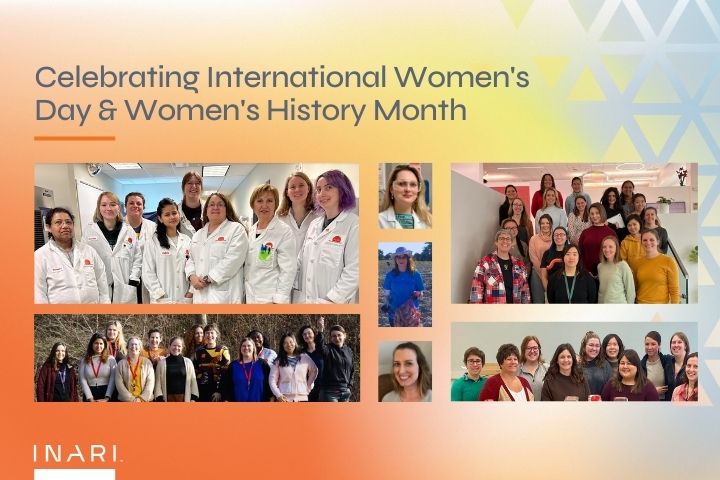 What does International Women's Day and Women's History Month mean to you?
Veerle De Schepper, Scientist (Ghent, Belgium): In Belgium, there are currently more female than male college students. Women's History Month is a good reminder that this was not always the case. I am thankful for the contributions of pioneering women who showed and paved the path for those of us in science and society today – but I also remember that this progress should not be taken for granted. We still have a ways to go – around the globe – to ensure women's rights are respected and protected.
Dana Trujillo, Regulatory Compliance & Stewardship Lead (West Lafayette, Indiana): Women's History Month is a time for me to reflect on all the women who helped paved the path toward equality. While there is still work to be done, reminding myself of their accomplishments empowers and inspires me to continue the fight.
Jennifer Booker, HR Business Partner (Cambridge, Massachusetts): I am fortunate to have grown up in a country and during a time where women's rights are widely accepted and built into the fabric of our daily lives. I will admit that it is sometimes easy to forget this. Women's History Month is an important moment during the year to remind ourselves that this wasn't always the case. We must pause, recognize, and appreciate the efforts of the courageous trailblazers who paved the way for change, opening the door to the unlimited opportunities many women have today.
How do you empower yourself and the women around you?
Veerle: I think it is important that women are aware of their strengths. Women might be more prone to doubting themselves, so regularly affirming their abilities can help push us to reach our full potential.
Dana: I am inspired to never stop learning about scientific and technological advances through reading, and by collaborating cross-functionally with women (and men) at Inari. There are so many incredibly smart trailblazing women at this company; I am absolutely amazed at their broad skill sets and passions. I hope to inspire other women by being a positive influence and sharing my knowledge, so that the next generation has the tools to pursue their own passions and goals for the greater good.
Jen: It is simple – reminding each other that we all must have a voice. Some of the main things that attracted me to Inari were the company's values – specifically, being open, collaborative and embracing diversity. They are more than just words on paper; they are tangible principles that are embraced and lived by Inari team members and role-modeled by ourLeadership Team. The values alone allow women at Inari to know they have a voice and that it should (and needs to) be heard. Also, reminding others to have confidence in themselves and abilities is important. At Inari, we are surrounded by incredibly talented individuals. We are all here for a reason.
Are there women in your life who inspire you and motivate you?
Veerle: The woman in my life who inspired me the most was my grandmother. She was a very warm, positive, enthusiastic and strong person. Her house was always open and full of friends and family stopping by for a visit and a laugh. When she was in the neighborhood, you often heard her burst of laughter. Even when facing setbacks in life, she dealt with them in a brave way. She was a hard worker and happy with the small things in life.
Dana: Working in the Legal and Regulatory function, my first cousin comes to mind, as she was recently confirmed in 2022 by the U.S. Senate as Colorado's first openly gay federal judge. She was responsible for assisting in drafting the Equal Pay and Equal Work Act in 2017, and I remember seeing photos of her at the Women's Soccer World Cup in 2019, there to support the US Women's team and equal pay. I also think of my niece (and goddaughter). As a sophomore at the University of Virginia, she is pursuing a career in computer and data science. I can't wait to watch her career blossom and flourish. I am lucky to have these women in my life and proud to call my husband, three older brothers and two sons our biggest champions and supporters.
Jen: There are countless women in my life – personally and professionally – who have inspired and motivated me to be the best version of myself. However, there is one that rises above all others, and that is my mom. She has not had the easiest life. Facing tragedy early on in her personal life and later going on to have a career in a male-dominated industry, my mom taught me what it means to be strong, to never give up, and to work hard for what you want. She made countless sacrifices to build a better life for me and my brother. I am certain I would not be who I am or where I am today if it was not for my mom. She is my North Star and will forever inspire me to work hard every day, even on the difficult ones.
Agriculture, science and tech are all male-dominated industries – and Inari spans all three. In your opinion, how can we best foster gender equality in these industries? Moreover, how have you found success in male-dominated fields?
Veerle: My mother was a mathematician and my father an engineer, so I was raised with the mindset that science is important and fun! I also benefited from a supportive and inclusive educational system where there was no differentiation based on gender, which was incredibly important. Leading by example is an effective way to foster gender equality, and Inari does this so naturally under our female leadership – still a rarity at many companies.
Dana: I grew up with horses and lived on/visited my parents' ranch for decades. When I first started a professional career in agriculture as a part-time contractor more than two decades ago, I was one of few women on a team working toward enterprise improvements. Now, more and more women are thriving in the science and technology fields. Inari is a great example of an organization that embraces diversity and inclusion.
Jen: I have found success by having confidence in my abilities, finding the resilience to push
through adversity and having a strong support system around me. I have had countless
female mentors that have guided me throughout my career. If there is one thing I could
share with the women at Inari, I would say that having a strong support system and a place to
talk openly about the challenges you are facing is critical. We all must support one another.
Thank you to Veerle, Dana and Jen for sharing their stories on what challenges and inspires them as professional women. We are lucky to have them — and so many others — as part of our incredible team here at Inari.
Our Thoughts
06/27/2023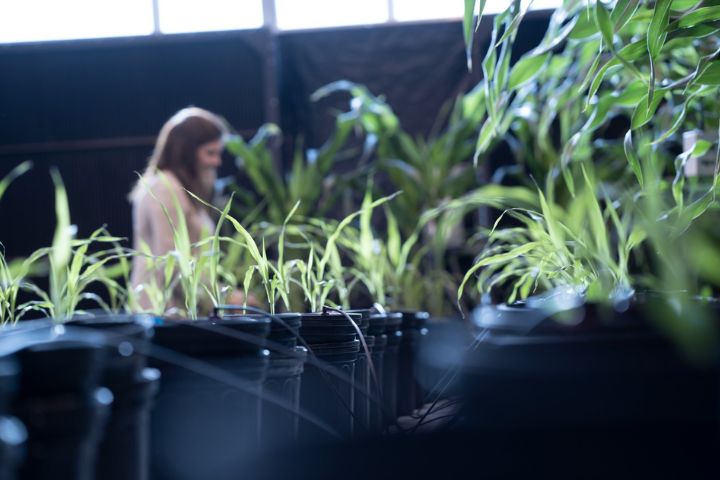 Why Multiplex Gene Editing is Key for Adapting to a Fast-Changing Climate – Plant breeding is not revolutionary. Actually, it's quite the opposite: Humans have harnessed the art and science…
Our Thoughts
10/11/2022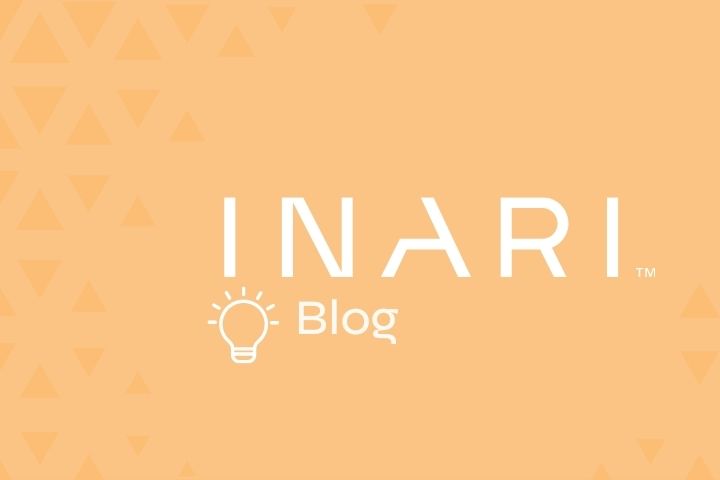 Now in its third edition, the Credit Suisse Cleantech Innovation Whitepaper focuses on innovative companies and industries that are accelerating technology and infrastructure to tackle climate change. For the latest…
Our Thoughts
08/24/2022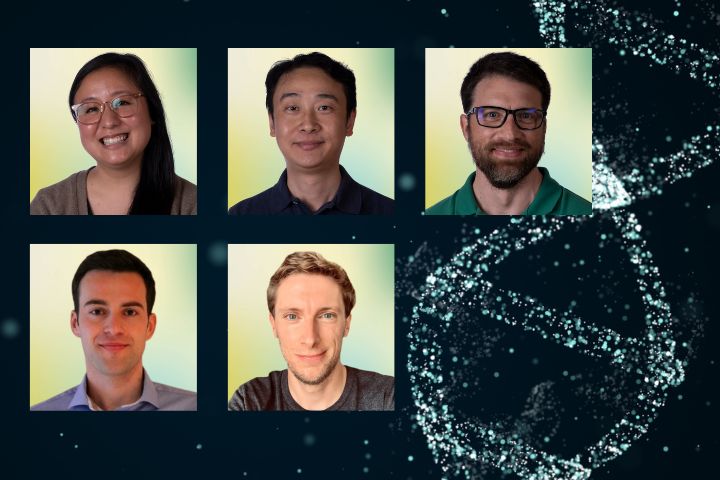 This year marks a decade since the publication of Jennifer Doudna and Emmanuelle Charpentier's seminal Science article that brought the concept of CRISPR to the masses. Interestingly, initial response to the research…