By Catherine Feuillet
Chief Scientific Officer
–
This week marked yet another exciting development in Inari's progress toward helping to transform the global food system by deploying our SEEDesign™ technology platform in major crops, as we announced a key partnership with leading Australian cereal seed company InterGrain. But this news is also particularly inspiring to me on a personal level.
To no surprise of probably anyone who has interacted with me within the halls of Inari or beyond, wheat is my favorite crop. Wall art, covers of scientific magazines scattered across my office, T-shirts, coasters, Zoom backgrounds — it's not hard to notice that I live for wheat.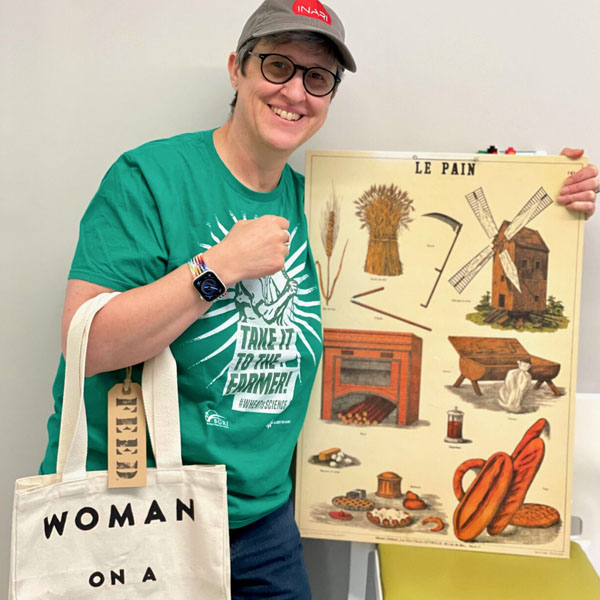 But why? Not because I am French and like a good baguette or croissant (although of course I do!), but because I've spent my entire academic career working on the crop. It all started in my teenage years, when I developed a strong need to contribute to agriculture after seeing images of starving kids and displaced people in Africa. I didn't grow up on a farm, but I wanted to do something that could help others around the world grow what they need to feed their families.
That led me to earn my Ph.D. in plant molecular biology and is why, during my postdoc, I fell in love with wheat, a crop that feeds 30% of the world's population but was labeled as impossible to work with from a scientific standpoint. That was definitely fulfilling my purpose in life, which is about exploring new frontiers and creating new opportunities for transforming lives together.
Despite its critical role in the global food system, wheat's potential has so far not been fully met by the technological advances of the past few decades. That's partly because of its complexity — the bread wheat genome (which I helped sequence in a prior role) is five times bigger than the human genome. But it's also because it can be difficult to capture value with wheat from a business standpoint, requiring a long-term, high level of dedication. Fortunately, there is an incredibly committed community of academics and breeding companies who have worked in wheat for decades, and together, we're working hard to advocate for what needs to be done in wheat. It is high time this crop gets the treatment it deserves for the people who rely on it!
I'm particularly excited about the opportunity to start our wheat journey with partners in Australia, a country with an agricultural community known for its excellence and resilience. Even as they face limited acreage and challenging growing conditions — conditions that are only getting more difficult because of climate change — Australian wheat farmers and breeders never give up, continuing to be one of the world's top producers and exporters of wheat.
My hope, and our mission at Inari, is to support this resilience — to help keep wheat, and the farmers who grow it, ahead of a changing climate and continue to feed the world. The combination of well-adapted germplasm from InterGrain, a leader in Australian cereal breeding, and our SEEDesign technology platform is the perfect recipe to enhance wheat's long-term viability through genome editing.
I have been on a mission with wheat since 1994, and it's only getting better. Let's do this together!
Our Thoughts
06/27/2023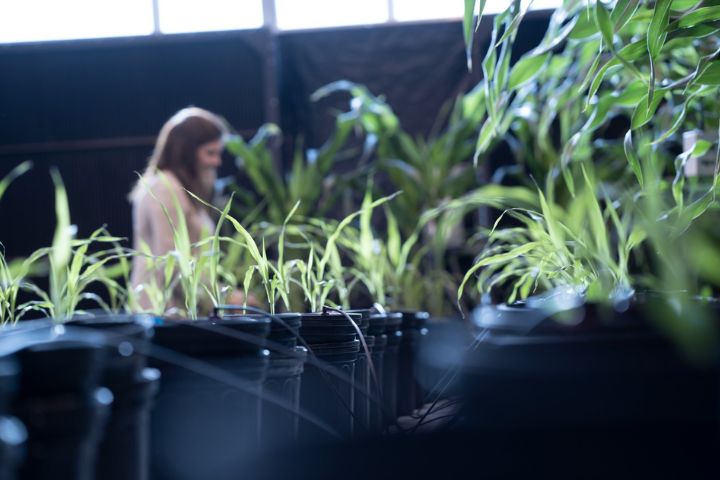 Why Multiplex Gene Editing is Key for Adapting to a Fast-Changing Climate – Plant breeding is not revolutionary. Actually, it's quite the opposite: Humans have harnessed the art and science…
Our Thoughts
03/08/2023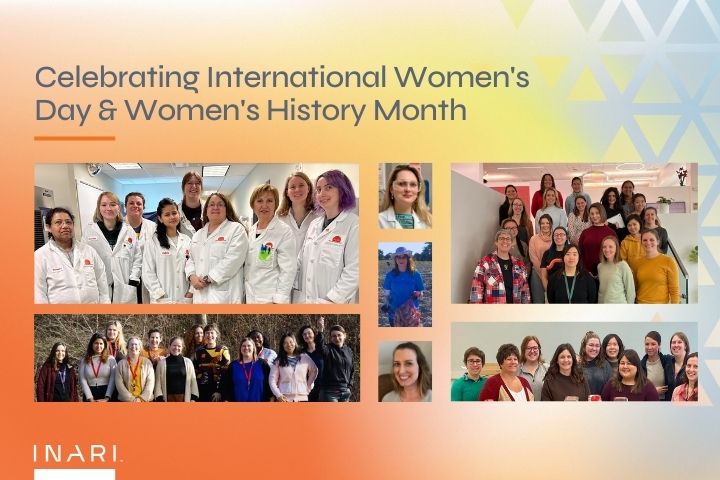 This month, we commemorate women and their innumerable contributions to history and society with the celebration of Women's History Month throughout March and International Women's Day (3/8). It's also a…
Our Thoughts
10/11/2022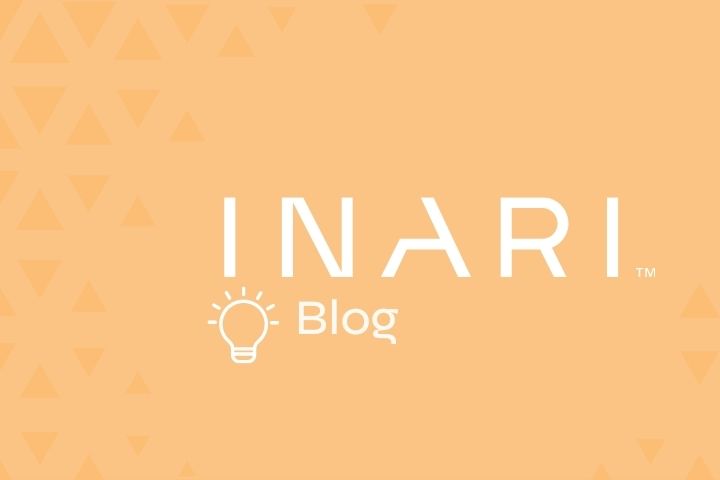 Now in its third edition, the Credit Suisse Cleantech Innovation Whitepaper focuses on innovative companies and industries that are accelerating technology and infrastructure to tackle climate change. For the latest…