Feeding a growing population of more than 8 billion while navigating a changing climate is arguably the greatest challenge of the global community. Net-zero pledges are not enough; we also need net-positive companies working to replenish the world.
The agriculture industry is uniquely positioned to meet this need. Climate-smart farming can enable thick, healthy topsoil that sequesters carbon dioxide while extracting feed, fuel, fiber and food. This is an incredible opportunity, but also a challenging one that must be informed by an understanding of how actions cascade through complex, intertwined systems.
Enter dynamic system modeling (DSM), an impressively user-friendly strategy tool developed at the Massachusetts Institute of Technology to understand how hundreds of variables interact across complex systems. DSM can be used by organizations to optimize returns across financial, human, social and environmental capital – guiding decisions to deliver benefits today and for generations to come. At Inari, our SEEDesign™ System Models help us project answers to questions like how much impact a 40% reduction in corn fertilizer use could have on water health, all while factoring in considerations like management practices, weather, soil type and public policy.
Download our latest white paper to learn more about DSM and how it guides everything we do at Inari to support a more sustainable, nature–positive future for agriculture.
White Papers
10/24/2022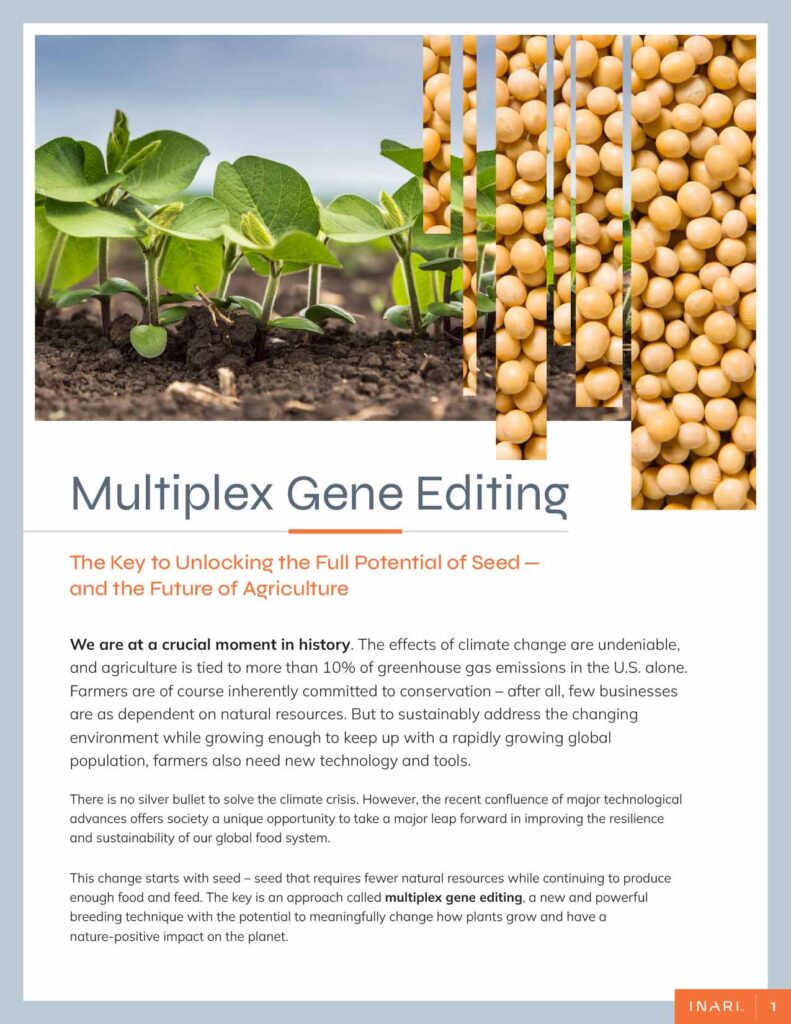 Take a deeper dive into multiplex gene editing, how it compares to existing breeding technologies and its crucial role in the future of agriculture.